This is the best iPhone holder I have found so far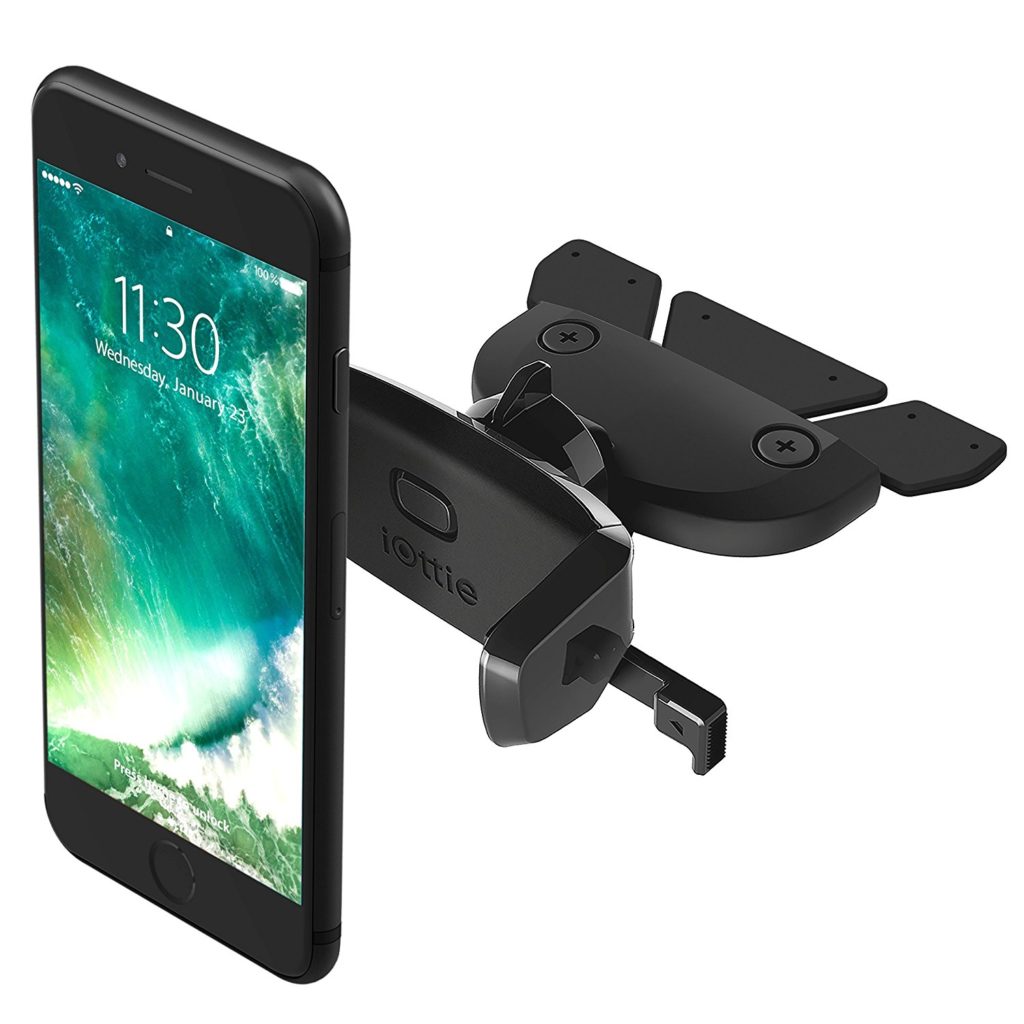 You can get it from Amazon for $20.
Unlike other solutions such as those that fit into the AC vent window or the lighter, this one is really stable and at a convenient level while driving.
Who need the CD slot anyway. We all have stopped using them!