We always fly Southwest Airlines. It's convenient, they have flights almost to every state, and they are frequently cheaper than other airlines specially if you count the free two bags with each ticket.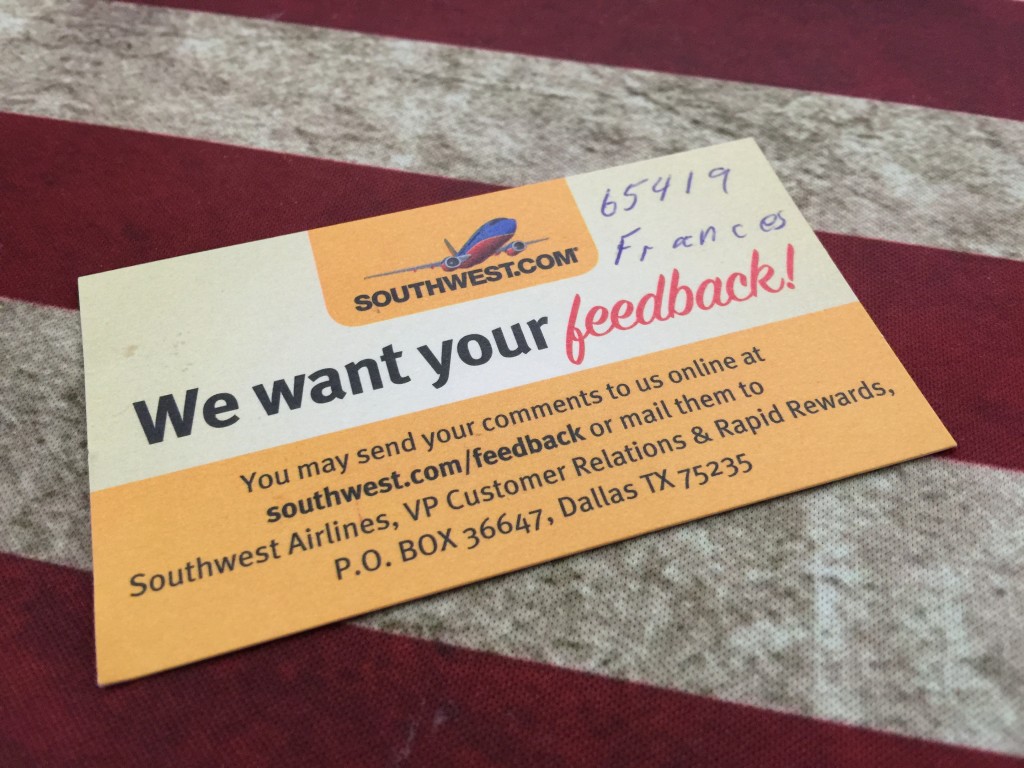 However, this time we had a terrible experience with them. We flew from Oakland to BWI a single non-stop flight. When we checked in at the gate in Oakland they missed scanning my daughter's boarding pass at the gate door and therefore the crew at the plane was announcing her name and checking if she has boarded or not. We walked down the isle and told them that here she is with us and they said OK will check her in.
When we arrived to BWI, I received an email that my daughter's ticket was cancelled because she did not fly! I immediately called them and the person on the line said OK we will fix it.
When we were checking in for our return flight from BWI back to Oakland, the Southwest Airline agent said that my daughter does not have a ticket and we did not pay for her! It took us about 30 minutes explaining and they finally apologized and let my daughter fly with us.
Reflecting on this experience I think that Southwest Airlines has some deep problems need to be fixed. The error has passed unchecked three times, at the gate when we first flew from Oakland, then my telephone call with them, and finally the ridiculous experience during checking in for the return flight.